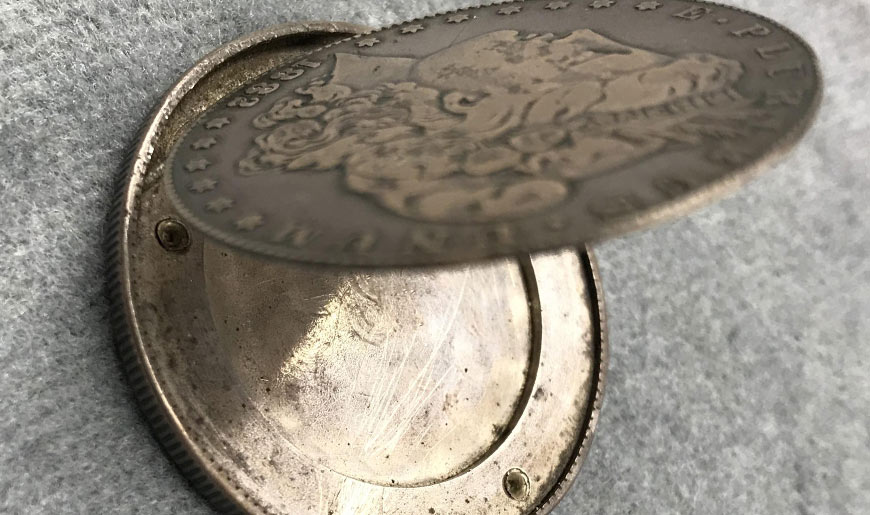 Secret Lover Silver Dollar Found at Orlando Coin Show!
At a recent Orlando Coin Show a unique silver dollar was discovered. What's unique about this silver dollar? It's actually two silver dollars manufactured into a pocket piece that hides a frame for a photograph. The work is so well done that it often goes unnoticed and sold just as a regular Morgan dollar. But upon close examination you notice a seam inside the edge of the dollar and upon applying a little pressure at he right spot it pops open.
Once inside you notice it's a frame for a photograph. These box dollars are usually made from trade dollars which were made to increase trade in Asia. This lead to speculation that these dollars were used to smuggle opium. However that's just not true as opium was still legal at that time and the amount you could smuggle inside a silver would be negligible. Box dollars like this one were sold in catalogs and shops for six dollars each in the late 19th century. They were used as a pocket piece to carry a photograph of your secret lover. Upon opening this one nobody was home. but it is exciting to open a box dollar as you never know who you might see. At All American Coin we inventory a lot of silver dollars but this one will sell quick.